Brand : Hisense
Size: 10 Cft
Capacity 295 Liter
No Of Glass Shelves 3
Multi Flow
Moisture Fresh Crisper
Internal Light
Type Of Freezer Shelves: 1
Efficient Practical Design
Get this top freezer refrigerator, which is very good for a lot of your storage in a fairly tight spot. It offers you a good design along with the most space you can have in your kitchen for placing other kitchen stuff. Keep you food fresh and cold, no matter how big it is.
Extra Large Internal Storage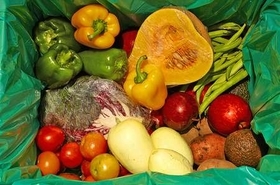 With 295 Ltrs capacity, no worries about storage again. You have all possibilities to store in your refrigerator all sorts of food with different amounts and sizes. Feel relaxed and give your food freshness and efficient storage life.
Multi Flow
This feature helps to maintain an even temperature throughout your refrigerator, especially after opening the door. When you have every section of every compartment cooled at the same time, this will enhance your food quality and make it stay fresher.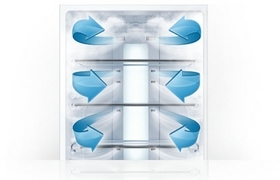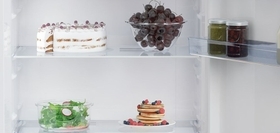 It includes 2 shelves made of tempered safety glass. The shelves are versatile enough to permit the maximum usage of the available space. In addition to their durability, they are spill-proof and extremely easy to clean.
Recommended for you
Wansa 2 CFT Single Door Refrigerator (WROW-60-DSC82) – Silver
32.900 KD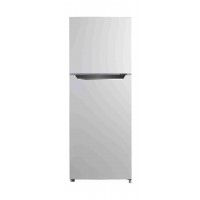 Wansa 9 Cubic Feet Top Freezer Refrigerator (WRTG-260)
94.900 KD
Wansa 3.5 Cft Single Door Mini Refrigerator – Stainless Steel
49.000 KD
Wansa 5.4 Cft Single Door Fridge – White (WROW-163-DWTC52)
64.900 KD