Brand : Hisense
Type: Single Door Refrigerator
Size: 8 Cubic feet
Capacity: 229 Liters
Number of Glass Shelves 3
Cool Fresh Room
Adjustable Spill-proof Shelves
Larger Rack
Big Vegetable box
Water dispenser
Semi-automatic Defrosting
Colorful Panel
Double Handle Design
Independent Freezer

Elegant Single Door Refrigerator!
Get this sleek refrigerator from Hisense, especially designed to offer you a high-level of performance and to add a stylish look to you kitchen. The single reversible door perfectly fits the latest features and innovations. Ensure good quality for your food and enjoy one home appliance filled with elegance!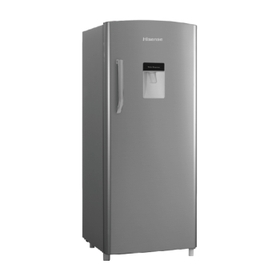 Keep All You Need At Hand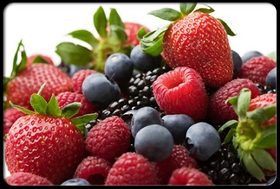 Get this 229-liters single door refrigerator for your own room or office. Just keep a little space in one corner for this special refrigerator and put whatever you may want to eat or drink when you study or welcome close friends in your room, and even when you have a very long day at your office. Take a break, eat chocolates and have a cold drink!
Water Dispenser
This water dispenser is fully integrated into to the door and provides chilled and refreshing water whenever you want it. Its non-plumbed design allows you place this refrigerator anywhere in your kitchen.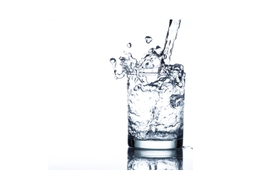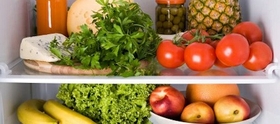 Get this practical single refrigerator and organize your items the way you prefer. You will be able to insert each item in the correct place since there are wired shelves and door bins. You will also get easy access to what you need within moments.